Just last week, we received our first succesful Patreon funding. This is exciting for us, and we also prepared some exciting news for you guys :)
In terms of Gamedev, July was a great month to get our engines started.  Even though we were not planning on setting much time aside for Gamedev (as we are still adjusting with our work schedule) in the end we are very happy with our progress last month.
Oh and, the Bit Station Store is our first US retailer stocking W&W. Copies are limited, so get yours while it lasts!
Retaking Wind and Water for PC
First of all, there were some bugs left and missing features from the Windows/Linux version, and we are fixing them at a good pace. Here's a summary of it on our forum. The Dreamcast version of W&W is very stable, but there are features that could be better on PC (better fullscreen and gamepad support, online records uploading, etc.) and that we plan on polishing before moving on. If you there's you would like to suggest or contribute, please join us at our revamped Forums :)
US Retailer for Dreamcast Wind and Water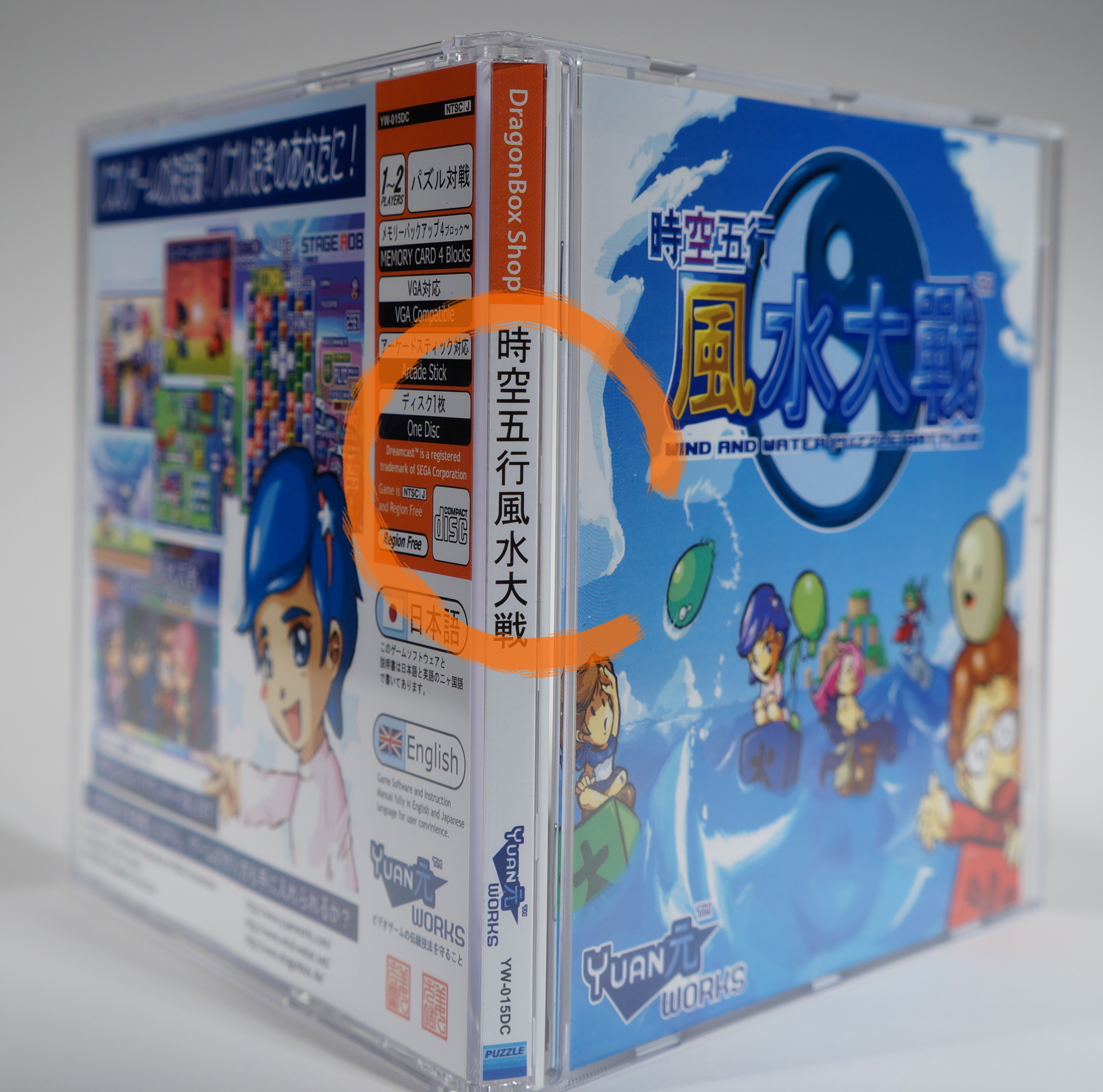 Another exciting news is that the Bit Station Store is our first retailer directly in US — which means faster shipping times for US-based Dreamcast fans. They are stocking limited quantities, so as always, if you miss the chance to get it from them, you can always get it from our publisher DragonBox Shop with incredibly low worldwide shipping.
What about Ninja Engine?
As we stated before, our main focus is to create a proof of concept for our engine — codename: Chosen — and we have to say that even though it's a simple project, it's starting to look incredibly charming:
Originally, we were planning on making our character Bleu literally live inside a dungeon-esque setting, but testing open field maps in our Ninja Engine is important:
We like to keep our projects compatible with multiple systems and consoles, which makes the developing harder sometimes in the beginning (since we cannot use higher-end tools).
Map Editing
Map Editors are very important in platformers, and right now we are testing with Tiled. We have an in-house map editor, but if we can make it compatible with Tiled, it will be even better. Here's a quick glance on how it looks:
Our Goal for August
August will be challenging as Yuan-Hao will be travelling for 40 days on a business trip, but part of that trip involves the two Yuan brothers meeting up together for the first time in five years, and we will make the best of our time together.
So we are open on feedback on what we should prioritize this month. If you like how it's coming along, let us know in our comments, support us on Patreon, follow our Twitter, or drop us a message on Facebook — all of these are great ways to support us!
And, if you would like to receive our updates directly to your inbox, don't forget to subscribe to our email list.
Enjoy your weekend!